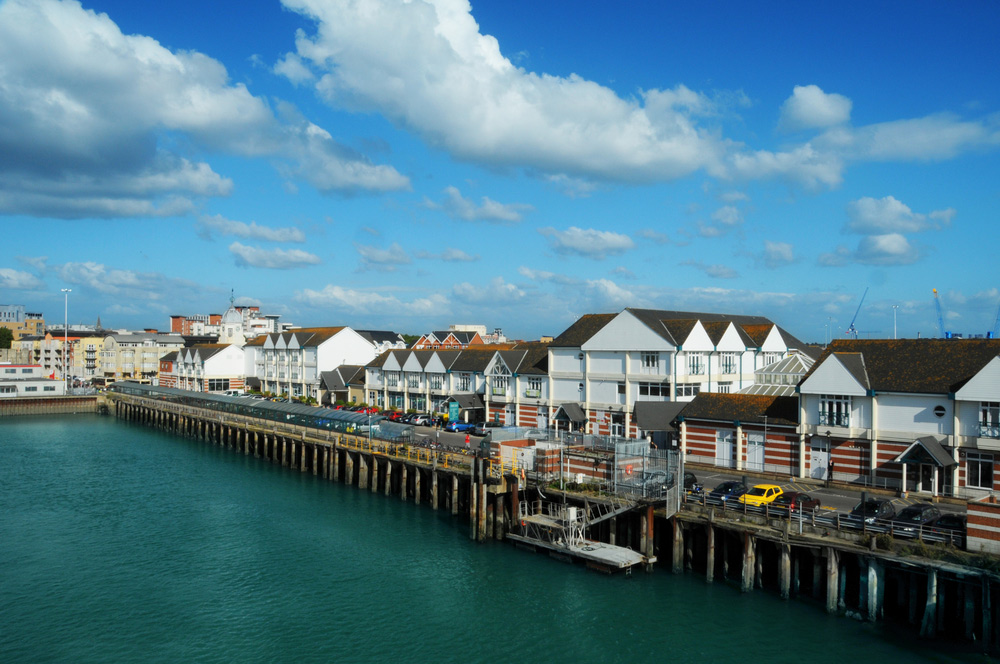 The coastal city of the South, Southampton is Britain's largest port and offers up a sophisticated choice of cultural, shopping and night spots ensuring an unforgettable hen weekend.
The maritime status of the city is what gives Southampton its unique identity. Over 240 ships depart the port every year; in particular the tragically fated Titanic which, this year, will commemorate a century since the catastrophe.
With a beautiful port location, extensive shopping opportunities, numerous cultural activities and an eclectic choice for nightlife, here are some tips on what to do and see when visiting Southampton;
Cruises from Southampton
You toast the start of your cruise as your ship sails for your first destination – there are few better ways to start a relaxing holiday than watching Southampton drift from view as you head to sunnier climes. With cruises from Southampton departing throughout the year, you can choose to explore a wide range of destinations, including the Mediterranean, Caribbean, mainland Europe, North America and beyond without having to fly to your destination.
Culture
Southampton offers up a good dose of culture with two major theatres together with a whole host of galleries, exhibitions, regular live music events and festivals.
The best place to head to is Southampton's cultural Quarter. Here you'll find the internationally renowned City Art Gallery; free to look around with a great range of cutting edge 20th Century works. It's also currently under development so will soon feature another arts gallery along with even more restaurants and bars.
Also be sure to visit the Maritime Museum which is set in a 14th Century water house. Here you can learn a great deal about the sinking of the Titanic which departed from Southampton almost 100 years ago.
If  however performance art is your thing then check out what's on at the Mayflower Theatre, the largest theatre in the South of England and great for catching a west end musical or one of the other many shows they put on there.
Shopping
By day it's easy to spend hours browsing and spending in the cities shops, of which there are over 500.
Above Bar is a great area to begin your shopping experience as a lot of the main shopping malls branch off from here, or if you want to pick up something unique for your wedding or simply an outfit for the evening celebrations then try Marland's Shopping centre which offers up a wide choice of boutique clothing.
West Quay shopping centre however has the best places to head to for those after a spot of retail therapy – with three floors of over 90 brand names and a food hall!
Nightlife
Spend an evening dining out in one Southampton's finest restaurants which offer the best in cuisine from Asian to Italian, or instead try some of the locally sourced seafood – there's certainly enough to cater for all tastes.
For where to head, the waterfront development of Ocean Village is great for appreciating maritime Southampton. With a number of great restaurants and bars, it's the ideal place to sit in the evening sun watching yachts arriving and leaving with a glass of wine in hand.
For more energetic evening venues though, no hen weekend in Southampton is complete without sampling some of the more trendy venues where you can sip on a cocktail and dance the night away.
Music fans; make sure you make a trip to the famous bar Talking Heads where there is often live music.
2012 Events
Ejector Seat Art Festival – a free music and arts festival which fills Palmerston Park – 2nd June
Hampshire Food Festival – a whole month celebrating local food within Hampshire – 1st – 31st July
Mela Festival – celebration of Asian culture including live Asian music performances from table playing to Bollywood dancing along with delicious Asian food – Hoglands Park – 7th July
International Food Festival – over 80 food and drink stalls, live demo's from International chefs, whisky tasting, music and dance performances – 15th-16th September
Music in the City festival – 100 acts in over 10 venues across the city – October (exact dates TBC)
Moscow State Circus – the world famous circus comes to perform in Mayflower Park – 1st – 7th May
This guest post was written by Jessica who writes for Red7, award winning organisers of hen weekends in the UK and Europe, and who have a wealth of knowledge about popular destinations such as Southampton.