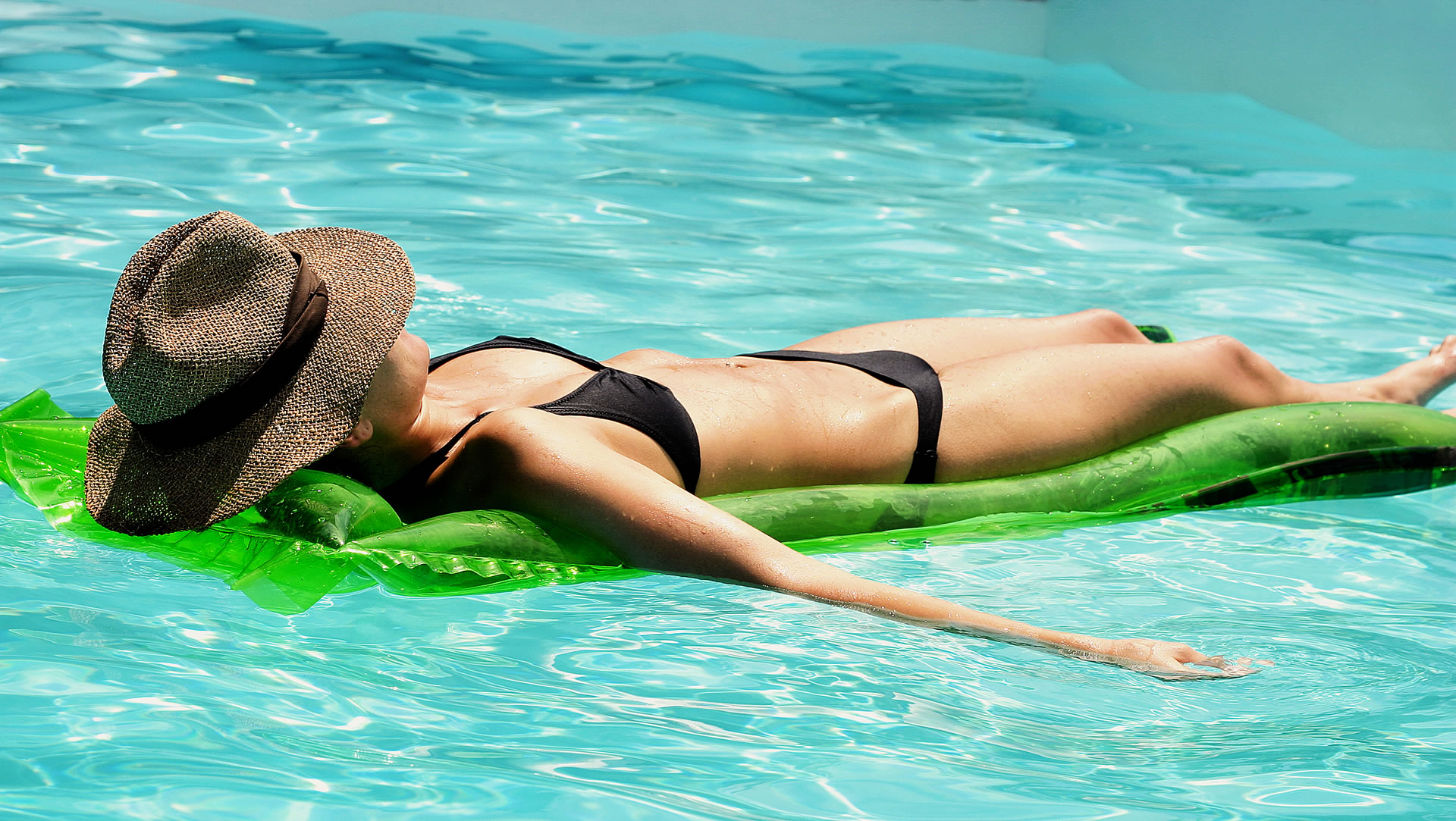 What is travel insurance?
Insurance that is intended to cover expenses and eventualities whilst abroad. Commonly, it will cover medical expenses, personal belongings, legal costs and for a multitude of other things – travel insurance policies differ depending on the provider, the amount you pay and the cover you seek.
There are a number of different types of travel insurance policies on the market and depending on your needs you should consider one of the following main types:
The different types of travel insurance
Whilst many insurers offer the option to tailor a travel insurance policy around your needs, the fact remains that there are 4 fundamental types of travel insurance policy. Understanding each one can help you to get the right cover at the right price.
Single Trip Insurance
As the name suggests, this covers you for one holiday for a set period of time. If you don't travel that often then this is an inexpensive way to cover yourself for all eventualities when you're abroad.
Annual or Multi-trip Insurance
This is for anyone who travels regularly or for anyone that is particularly forgetful. With an annual policy, you can cover yourself for the entire year meaning you don't need to mess about looking for single travel insurance policies each time you plan a holiday or business trip. If you travel at least three times a year then a multi-trip plan will undoubtedly save you cash.
Worldwide travel insurance
A holiday by definition can mean a lot of different things to different people. It might be a relatively low risk trip to a beach in Europe, it might be exploring unchartered territory or rock-climbing in New Zealand. This means that travel insurance requirements also vary from person to person. Worldwide travel insurance will ensure you're fully covered if you're planning a long haul holiday or a round the world trip. This type of policy fits into either the single trip or annual cover category.
Winter sports travel insurance
Most basic travel insurance policies won't cover you for winter sports holidays and in particular they don't cover the expensive gear and equipment you are likely to bring with you. That's why if you are planning a snowboarding break or skiing holiday that it is essential you get yourself some winter sports cover.
Family Travel Insurance
Family policies allow you to cover parents and children together rather than take out individual policies for each person. The main advantage of a family travel insurance policy is the savings that are available as you can often get a policy for as little as £50 which effectively means children travel for free. Don't forget to check the policy to ensure you and your family are adequately covered and don't forget that insurers define 'children' differently to you, in the same way airlines do, so don't assume your 15 year old child is covered, get to know the upper age limit on your policy.
Business Travel Insurance
This is travel insurance that caters specifically to the needs of a business traveller covering things like laptops, mobile phones and other office related equipment. This type of travel insurance is generally only available as annual cover as it is assumed that if you travel for your job that you will travel more than once each year.
Over 65s Travel Insurance
As the name suggests, this is a policy that caters specifically to the needs of individuals who fall into this age category. When it comes to choosing travel insurance, the options available to older members of the public tend to be limited. Among the key benefits for those aged over 65 are expanded emergency and medical expenses (up to £10m as opposed to the usual £2m), further cover for cancellation and curtailment as well as additional cover for departure delays.
Why do I need travel insurance?
According to recent research, an incredible 25% of travellers will still leave home to go on holiday this summer without any travel insurance. You may well survive the chronic delays at the airport but the cost of a medical emergency abroad could result in family house being sold to cover costs or worse declaring personal bankruptcy.
There are so many situations where travel insurance can quite literally save your life and if not your life then certainly your bank balance. Here are but a few crucial reasons why you need it:
If your flight gets cancelled either before you go on holiday or whilst you are out there, either way you are stuck. You perhaps can't enjoy the holiday and can't get a refund because it's too late or you face the prospect of spending 4 days in an airport terminal in Gran Canaria because you've exhausted your holiday funds and can't stretch to that extended holiday.
Adequate travel insurance could prevent this and offer you peace of mind so that you can truly relax.
Picture the scene, you arrive in Barbados but your bags are headed to Berlin. What are you to do now? Without travel insurance and some help from your flexible friend you could face a week of skinny dipping or at the very least a holiday on a shoestring because you've had to shell out for replacement clothes. Travel insurance can avoid this as many policies offer emergency cash to make good what has been lost.
The same applies if you passport and wallet are stolen. Most good travel insurance companies can provide you with cash the same day and a replacement passport within a matter of days! Without that you run the risk of passport replacement costs spiralling into the hundreds and not to mention the inconvenience of waiting for replacement cards to be sent to you.
So you've made it to the resort, the first day you decide to buy yourself an inflatable lilo. You head down to the beach, and set yourself up for an entire day of relaxation on the waves. Next thing you know you have drifted out to sea and the weather has turned dangerously cold. Your family have sent out search and rescue in order to recover you and get you to the nearest hospital (that costs money), they doctors need to treat you for hypothermia (that costs money) and they give you some medication (that costs money) but ultimately they decide you need to be flown back to the UK for proper medical care (repatriation costs money too). That's an awful lot of things costing you money, could you afford to foot a bill that runs into the tens of thousands of pounds? Travel insurance can help to avoid all this!
What about if you fall ill before your holiday or your airline goes out of business. You will be expected to stump up the full amount for the holiday and you'll need to pay for replacement flights which depending on where you are going could be thousands. Travel insurance would cover you for both of these scenarios.
Terrorist incidents, hurricanes, whatever the problem, you need evacuation – again that isn't free! Well it is if you have the right travel insurance.
I'd imagine you are beginning to see the picture here, travel insurance is so vital. Saving a few quid and avoiding getting the right cover really is a false economy!
How much travel insurance do I need?
It is widely accepted that you seek the following levels of cover as a minimum of any travel insurance that you buy:
Medical Expenses – £2m
Baggage – £1,500
Cash – £250
A 24hr emergency line
Cover for legal costs.
Really look into what your policy covers as you need to find the cover that suits you. If you have a family pet for example, you may wish to seek additional cover that allows extra stays in a kennel if you are late back from your holiday.
We also consider the following to be essential elements of travel insurance so it is wise to make sure you get the following:
Personal accident insurance – you never know when an accident might occur! Make sure it covers you for any activities you are planning on doing whilst abroad but remember it is unlikely to cover you for incidents where drink or drugs are involved.
Public liability insurance – this is essential because it covers you if you cause an accident whilst you are abroad…nobody wants to be on their own when they are getting sued in a foreign country.
Cancellation cover – a great little 'get-out' clause for you should anything happen before the holiday which means you have to cancel your trip. Here's an example to highlight how useful it can be, say you book a holiday now which is in 12 months time, given how the economy is, not many of us know where we are going to be in 12 months time and what if you get made redundant in 11 months time, you may fancy a holiday (and be able to comfortably afford one because of the payoff) but if you can't then it would be advantageous to be able to cash in your policy and cancel your holiday – otherwise even if you can't travel (because of a death in the family, illness or injury) you would be legally obliged to stump up for the entire cost of the holiday.
How much does travel insurance cost?
If you know what you are looking for (and where to look) travel insurance really is very cheap. Research has shown that each year UK holidaymakers pay £1.3billion over the odds for their travel cover. Here's where we do wrong…
We all know that travel agents are trying to extract maximum cash out of us and it is the 'add-on' sales like travel insurance and currency exchange that really help to boost the commission that the advisor working for you gets. That being said, travel agents are one of the most expensive places to purchase travel insurance. An incredible 60% of us still do it though, the lazy gene in us convinces the rest of our body to take the over-priced policy because it saves the hassle of going elsewhere!
I don't know about you but I'm happy to override my lazy gene and find travel insurance that is 5 times cheaper elsewhere!
Even if your agent has the audacity to offer travel insurance as a 'free' add-on to your package holiday, chances are you will be paying for it in some other way so the best route is to simply say no and arrange it elsewhere – that way you the the cover you need at a very reasonable price.
The fact remains that the internet tends to make things cheaper because it isn't as expensive to maintain a website as it is to maintain an expensive high-street shop so it stands to reason that getting your travel insurance online makes more sense because the online insurers pass the savings onto you.
As we always say, remember to compare like for like. Don't just take the cheapest deal as this might leave you open to problems when you are abroad if you haven't got the right cover. When it comes to buying travel insurance, it is one instance where listening to friends (unless they are an actual insurance expert) is not a good idea. They tend to view their purchase of travel insurance as being a success if they got a cheap deal and had a good holiday – your holiday might not go off without a hitch though so make sure you are covered for all eventualities.
What you should tell your insurer
Lying to your insurer might save you a few quid but it may result in you not being covered should something happen. Here are a list of things that we recommend you discuss with your insurer to guarantee they cover you in the circumstances.
Remember;
If in doubt, tell your insurer"
Pregnancy
Age – Make sure you are not over the policy's age limit, and won't be over the age limit when you travel. Also, if you are purchasing family travel insurance, check what ages your insurer will accept as children or whether you need to take out separate cover for them.
Where are you going? -You will not be insured if you're traveling to a country deemed unsafe for travel – head to the FCO website for advice.
Sports/activities – Cheaper travel insurance policies intended for leisure/beach travellers could exclude sports such as mountaineering; skydiving, etc, so if you are planning on doing these things, you need to discuss it with your insurer to see if they can add cover for these activities at an additional cost.
Valuables – Your insurer could insist that your valuables are kept in a specified safe place or a claim could be rendered void. Also check the limit of your policy, as you may need to insure expensive items separately. Think carefully about the valuables you are taking, just empty your pockets and bag and tot up the amount these items cost, I guarantee you will be surprised at how much cover you actually need!

The following is a guest post from James, a travel deals specialist over at Deals.org.uk