Despite the fact that Washington D.C. is not even an actual state, there is an overwhelming array of attractions, events, and sights to see. It can be rather confusing to figure out what to do, where to go, and who to see in a short amount of time. Too often, this leads to missed opportunities, as I realized after a recent visit to America's capital. Eager to share my new-found wisdom, I created this list of D.C. Dos and Don'ts. So learn from my mistakes and read on.
Do take advantage of all the free entertainment. 
Maybe it's all the tax money floating around Washington, but there is no shortage of free or inexpensive attractions in the capital city.  For starters, touring the national monuments and memorials is a must. Leave the guidebook at home and be your own tour guide by using your cell phone to call an information line at each monument to learn its history. Massachusetts Avenue, which is host to the embassies from around the world, is another hotspot for sightseers.
For some family fun, check out the National Theatre's free performance series on Saturday mornings or the Smithsonian National Zoo, home of the famous Giant Pandas.
As your taking in these sights, keep in mind that Washington D.C. is well-known for more than it's white house, it also happens to be notorious for its high temperatures.  If you're planning a summer trip or traveling with kiddos, invest in a water bottle. Water fountains are scattered throughout the National Mall for a quick refill, and it certainly beats coughing up $5 for bottled H2O and whiny, overheated children.  Note, hydrating with adult beverages is not suggested. Touring the monuments while suffering the consequences of said beverages is in fact, torture.  Stick to water.
Don't be afraid of public transportation.
In keeping with the budget-friendly tips, traveling around D.C. can be extremely affordable if you embrace public transportation. The city has a wonderful metro system with stations in every popular area. The lines are clearly laid out and the staff is helpful so don't be afraid to ask questions.
There are day passes available for around $9 or you can simply load up a farecard with the desired amount of money. The farecard works at any time and has a declining balance that is stamped on the back of the ticket after you exit the metro.
Out-of-towners, try not anger the locals on the escalators in the metro stations—be sure to stand to the right, walk on the left. They take this seriously, and are not afraid to tell you so.  Another trick garnered from a minor mishap, the train name is for the last stop on the line, so make sure you're headed in the right direction.
Do head to the different neighborhoods.
The D.C. area is neatly organized into a number of different neighborhoods, each with their own unique culture.  If you're short on time, try to at least check out the major areas and come back for the rest.
Situated on the Potomac River, the Georgetown architecture is quaint and beautiful. Known for as a haven for retail devotees, Georgetown has a great mix of national retailers and locally-owned D.C. boutiques throughout the neighborhood.  After working out your credit card and working up an appetite at the shops, there's no shortage of cafes and restaurants to satisfy your hunger.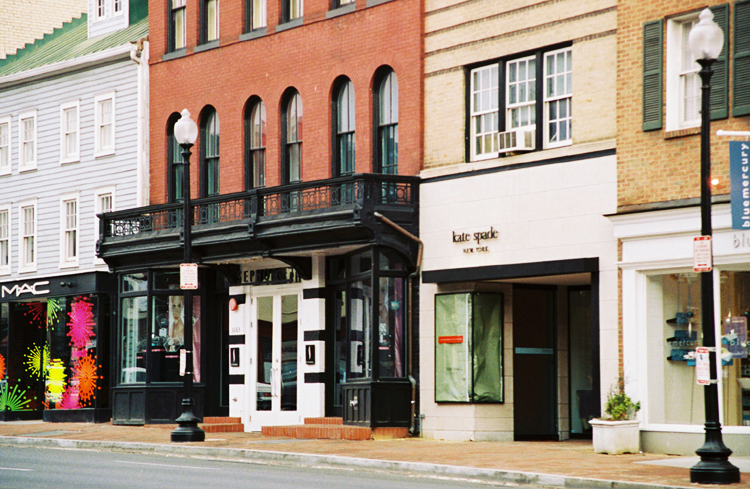 Adams Morgan is another popular neighborhood, known for its collection of independently owned businesses. The area is home to a wide variety of international restaurants, boutique shopping and live music. It is also a great place to go for a night out, with venues catering to every age group and atmosphere.
Dupont Circle is home to the largest concentration of international embassies, giving the area a global vibe.  There is no shortage of bistros, bars, shops and hotels as well as a long list of museums and art galleries. If you're looking for an upscale evening out (or just using your date for a fancy, free meal), Dupont Circle is definitely where you want to go.
Don't be afraid to try new foods.
If you have a hamburger every night in D.C., shame on you.  Washington boasts stylish restaurants, celebrity chefs, and fresh food of every nationality. Do your research before traveling and find a few restaurants you'd like to try.  Many popular restaurants may require reservations far in advance whereas many smaller, hole-in-the-wall places can seat you without calling ahead.
For die-hard foodies, DC Metro Food Tours is a tour guide company that holds food-focused tours in Capitol Hill and Old Town Alexandria.  Hip & Hungry Getaways is another program that organizes your visit around your culinary desires, budget and time.
Bottom line, come hungry.
Do get outdoors.
After eating your way through the Capital, work it off outdoors. D.C. is home to the famous C&O Canal where you can walk, bike or skate your way along the water.  If you're looking an adventure, head to The National Arboretum which is famous for its moonlight hikes on the Friday and Saturday evenings following the full moon.
Water-lovers never fear; there is plenty to do for you too. The Potomac River is great for sailing, canoeing and kayaking. The Washington Sailing Marina offers boat rentals and classes for beginners—although having at least one person in your group with some sailing experience would likely be beneficial and may prevent the professionals from having to rescue you and your friends from certain death…multiple times.  If you're looking for a less-intense adventure on the water, the Thompson Boat Center rents canoes and kayaks for the day.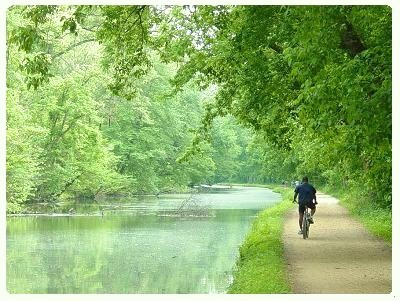 For more information on things to do in America's capital city, Washington.org is comprehensive, easy to use website with plenty of information to help plan your trip to D.C.
Maggie Voelker loves traveling and is enjoying city hopping around the US to visit friends and family. When traveling funds are low (95% of the time), Maggie works in Indianapolis as a content writer for a discount sunglasses provider specializing in women's sunglasses.