The island of Cyprus might be described as suffering from Jekyll and Hyde syndrome. If one were to judge it by the Ayia Napa Strip at night – a cocktail of neon lights and thudding music– they may miss out on a real treat . Return to the same resort at sunrise, and monasteries and museums magically appear, revealing an altogether different town. Here, we uncover five places on the island which are guaranteed to show you the real, unadulterated Cyprus, with no unwelcome metamorphosis come nightfall.
Revel in fresh fish and empty beaches
No trip to Cyprus is complete without a day or two spent lazing on the beach. Alas, the island's popularity has led to many of its beaches falling victim to hoards of vacationers cramming into one spot, resulting in more flesh per square inch than sand itself. Mansoura is different. On arriving in the village (it's located near Kato Pyrgos at the Greek Cypriot-Turkish Cypriot border), you'll realize this isn't really a village at all. No more than a handful of houses populate this isolated spot, and as such, competition for sand-space is non-existent. The beach is beautiful, and better still, the overlooking Mansoura Tavern serves up plates of fish caught fresh that very morning. Apparently the shark steak is particularly tasty.
Explore a lost civilization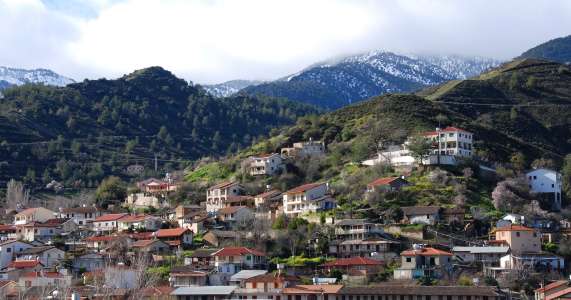 Described as one of the most important prehistoric sites in the eastern Mediterranean, Choirokoitia is a must for archeology aficionados. The site, now maintained by UNESCO, was occupied from the 7th to the 4th millennium BC where its inhabitants were thought to have farmed crops and herded livestock. The excavation site (still to be fully uncovered and therefore a work in progress) features some 20 limestone houses, along with domestic and agricultural equipment. Proof has also been found here of human burial beneath the houses, and of the practice of merciless rituals. Choirokoitia was abandoned in 6000 BC and is now considered an invaluable insight into how people of that era lived their lives. Choirokoitia should be top of the list for any cultural itinerary of the island.
Retreat to the forest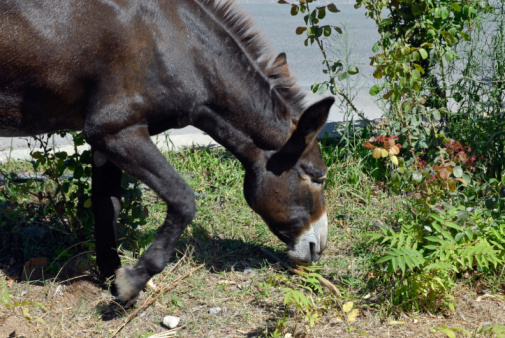 The best places are rarely the easiest to find and Paphos Forest highlights this rather well. Situated at dizzyingly high-altitude and with no surfaced roads, the best way to broach the forest is to hire a jeep and brave the vertiginous cliff-edge tracks. Your efforts will be rewarded. The Cedar Valley is covered with over 200,000 of the native trees, amongst which you're guaranteed to find sweet shade and solace. You may also stumble across one of the forest's three picturesque Venetian bridges, constructed during their occupation of the island between 1489 and 1571. If you're in the Stavros tis Psokas area of the forest, keep your eyes peeled for a moufflon – the indigenous animal which is part sheep, part goat.
Pet the national animal
If you aren't fortunate enough to see a moufflon, you'll certainly get your fill of donkeys in Cyprus. These animals are a deep-rooted part of Cypriot history and were once the main form of transportation, used to carry olives and cereals around the island. Today, though most donkeys don't have such a work ethic, they are still revered by the islanders. The Donkey Sanctuary (Cyprus) is home to over 120 of the cute creatures and entrance is free, although visitors are requested to give a couple of days' notice of their arrival. After you've done petting (and possibly even adopting one of) the inhabitants, explore the surrounding Limassol District, renowned for its wine production Here, you're also in a prime location to start trekking up into the Troodos Mountains.
Trek through the Troodos
Spanning much of the western side of Cyprus, the Troodos Mountains are barely a secret in their own right, but they do contain some wonderful hidden religious retreats. A trail taking in the Painted Churches of the region, for example, shows off some fine examples of Byzantine art and all ten buildings are protected by UNESCO. These are not the only religious gems peppering the moutains; Kykkos Monastery was founded in the 11th century by Emperor Alexios I Komnenos, and is today a true tourist respite where one can examine the extraordinary hand-painted orthodox icons which adorn its exterior walls, whilst watching the odd monk glide by. Most famous of all the monastery's icons is that of the Virgin Mary, to which many locals attributed miracles in the past. Local superstition decrees that whoever looks at the icon will be blinded, and therefore it has been concealed behind a protective covering since 1669. It is a true icon of hidden Cyprus if ever there was one.