When people think of the Canary Islands, thoughts of relaxing on a beach or swimming in clear blue water usually comes to mind. While that's all well and true, there's another reason these islands travelers flock here, and that's the roads. Yes these islands, especially Gran Canaria, are a haven for cyclists. Here's why this island is such a draw for professionals and amateurs alike.
Weather
Many cheap holidays to Gran Canaria can be had online nowadays, and savvy budget travellers will be rewarded with Canarian temperatures between 70-80 degrees fahrenheit, and little to no rain at this time of year. You really can't beat the climate for cycling, although the sun does beat down strong so you need your sunscreen.
The People
One of the biggest fears of cyclists is how people in automobiles will treat them. In Gran Canaria, this fear is moot. The drivers here are extremely courteous and respectful of cyclists here, so you can ride and train in peace.
The Roads
Gran Canaria offers endless roads and paths to take, you can spend a month here and not bike on the same road twice. Here are a couple of recommended routes:
Valley of the Tears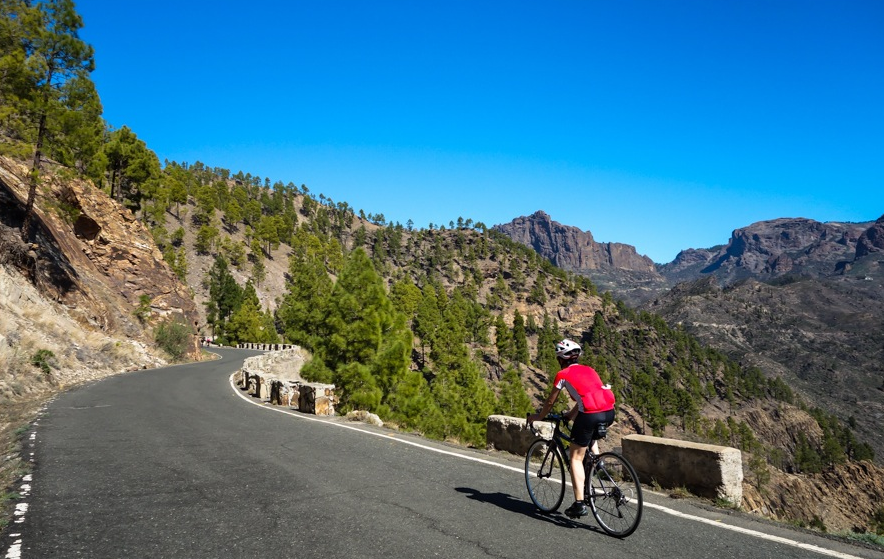 This route is mentioned with a mixture of fear and reverence, and no wonder. The VOTT stretches for 120 km, with an average grade of 12%(without including the descent) and a maximum grade of 25%. This route defeats both professional and amatuer cyclists alike, due to 2 full routes being thrown at you before you even get to the main part of the trail, with nothing ahead of you but 25% gradients. The name, Valley of the Tears, is truly apt.
Pico de las Nieves
At 105 km, this is by no means a short ride, and determined cyclists can ride through it in a day. That being said, this path is better enjoyed by taking stops along the way, due to the magnificent scenery. Villages and shops dot the uphill climb, and a stop in one of them for an energy filled snack is just the fuel to make it to the top. Once you do reach the top quite a view awaits you, whether it be the distant Teide peak on Tenerife or the valley deep down below from where you came from.