Lanzarote is one of the most popular holiday destinations in Spain.  Thanks to the fact that it offers year round sunshine and is just four hours flying time from large markets such as the UK and Germany.  Which means that the island welcomes both summer and winter sun seekers.
There is also an abundance of great attractions for visitors to explore, all of which are easy to take in as Lanzarote is really quite small, measuring just 60km by 40km. 
Breathtaking Beaches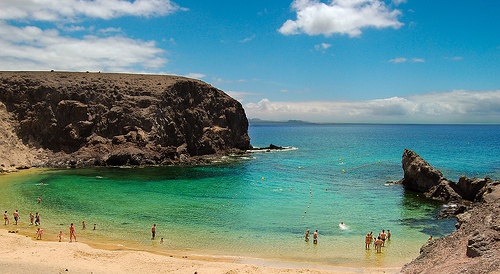 The maxim 'Life´s A Beach' can certainly be applied to Lanzarote.  As there are close to 100 picturesque playas to discover here.  First time visitors often expect to encounter black sand beaches as these are the staple on other Canary Islands.  But the beaches in Lanzarote  are of the golden, sand variety, making for a striking contrast with the black volcanic rocks present everywhere and the blue of the Atlantic Ocean.
Which are the best beaches to visit?  Everyone has their own favourite, but many locals favour the strip of white sand beaches which are collectively called the Caleton Blanco in the north of the island, close to the village of Orzola.  Other favourite spots include Famara and Papagayo.
Manrique Magic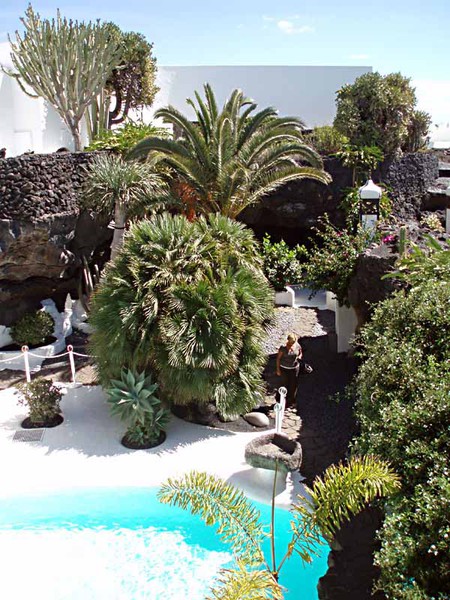 You can't go far on this island before you come across the work of César Manrique.  This local artist created amazing giant wind toys that adorn many roundabouts, whilst also designing all of Lanzarote´s most popular visitor attractions.  Last but by no means least he also led a campaign against over development on the island, so ensuring that Lanzarote remains relatively untroubled by the sort of high rise hotels and sprawling resorts that have scarred other Spanish destinations.
There are six main Manrique creations to visit in total, plus the house and studio that was his home up until the early 1990´s.  All of them display similar design flourishes and all work in harmony with Lanzarote´s unique volcanic landscapes.
The Jameos del Agua is arguably his most impressive creation.  It occupies part of a giant lava tunnel which originated from the Monte Corona volcano nearby.  Until the mid 1960´s it was being used by locals as a place to dump their rubbish – but Manrique changed all that by transforming this huge space.  Utilising the main volcanic chamber to create a cathedral like space of quiet contemplation, around a sea water lagoon that is home to a unique species of blind albino crab.
As you emerge from this chamber into the sun you are met with the sight of beautifully planted tropical gardens and the most dazzling, bright white swimming pool imaginable.  Before crossing into another underground chamber that is used as an auditorium for concerts.
Natural Wonders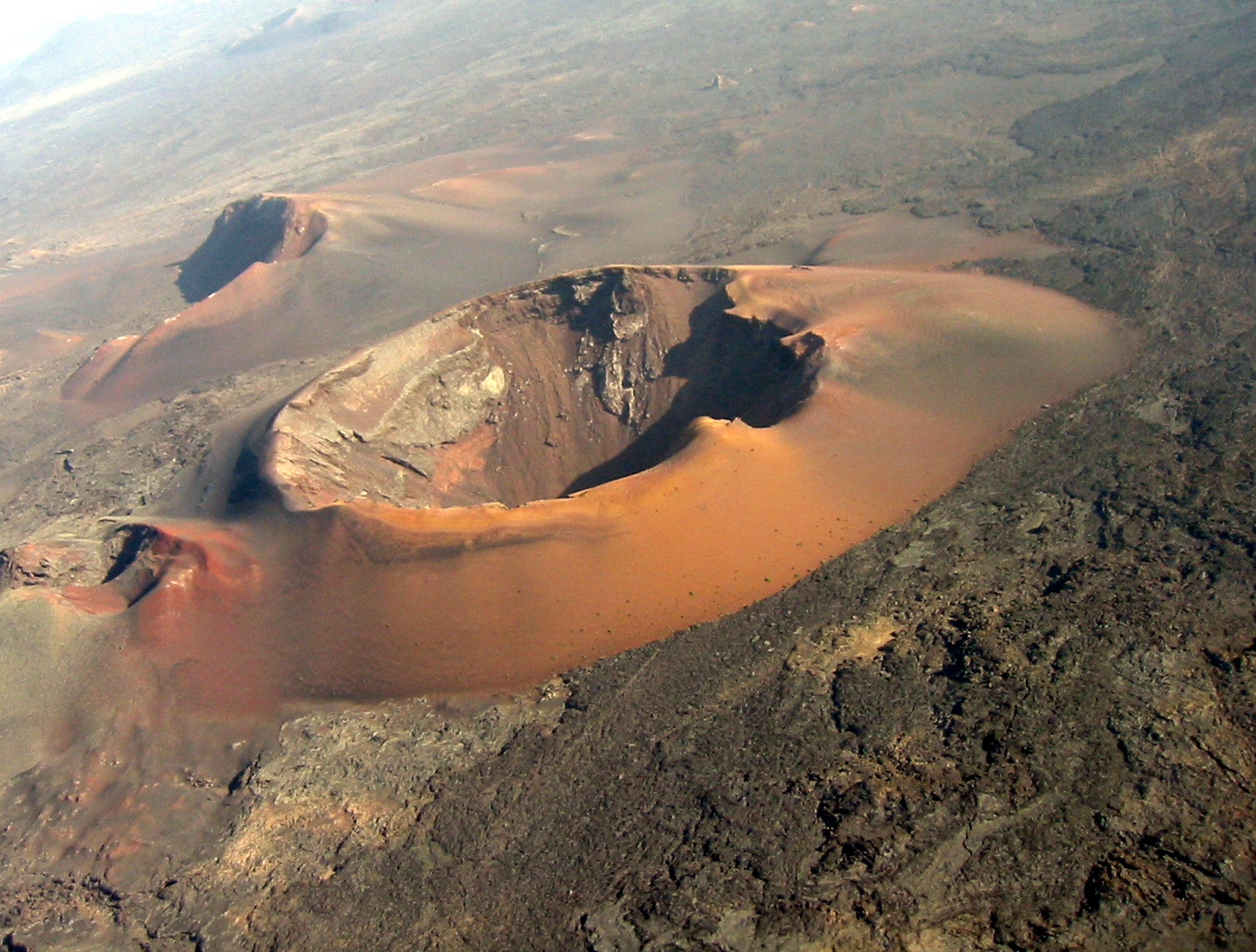 It´s not just man made attractions that grab the attention of visitors here, but also the range of stunning natural wonders.  This is especially evident in and around Lanzarote´s volcanic region, which was designated a national park back in the 1970´s.  Close to one million tourists now visit the lunar landscapes here, which are truly awe inspiring.
There´s so much more to Lanzarote than just sunshine, so make the most of your holiday here by consulting good quality online guides, such as Lanzarote Guidebook which features loads of in depth information about the island along with lots of great visuals.