There isn't anything much better than getting away and spending a weekend with your loved one. After making reservations and getting to your destination, you're free to relax and focus on adventure and romance. You might be spending a lot of time in that comfy hotel bedding, but even when you're not in bed, an amazing view can keep the mood alive. With that in mind, I present you with 10 of the most beautiful hotel views in the world (in no particular order).
Sheraton Maui Resort & Spa – Hawaii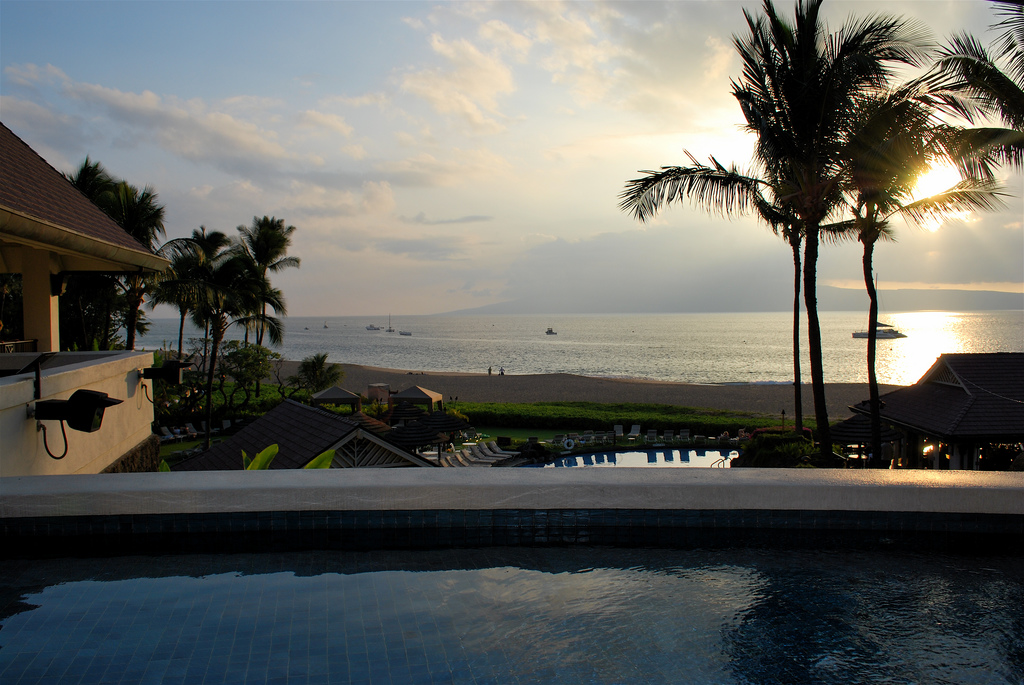 Located on Ka'anapali Beach, the Sheraton Maui Resort & Spa offers an incredible view of the Pacific Ocean. In fact, nearly all of the hotel's 508 rooms face the Pacific.
Deluxe oceanfront suite: $879 per night
Image credit: Flickr user chrisheuer
Burj Al Arab Hotel – Dubai
The Burj Al Arab Hotel in Dubai is the famous mast-shaped structure you've probably seen many times, and is also the fourth tallest hotel in the world. Yet, for as stunning as it looks from the outside, the view from the inside might be just as stunning. It's even been described as the world's "only seven-Star hotel."
Deluxe One-Bedroom Suite: $1,900 per night
Image credit: Flickr user Paolo Rosa
Sheraton Iguazu Resort & Spa – Argentina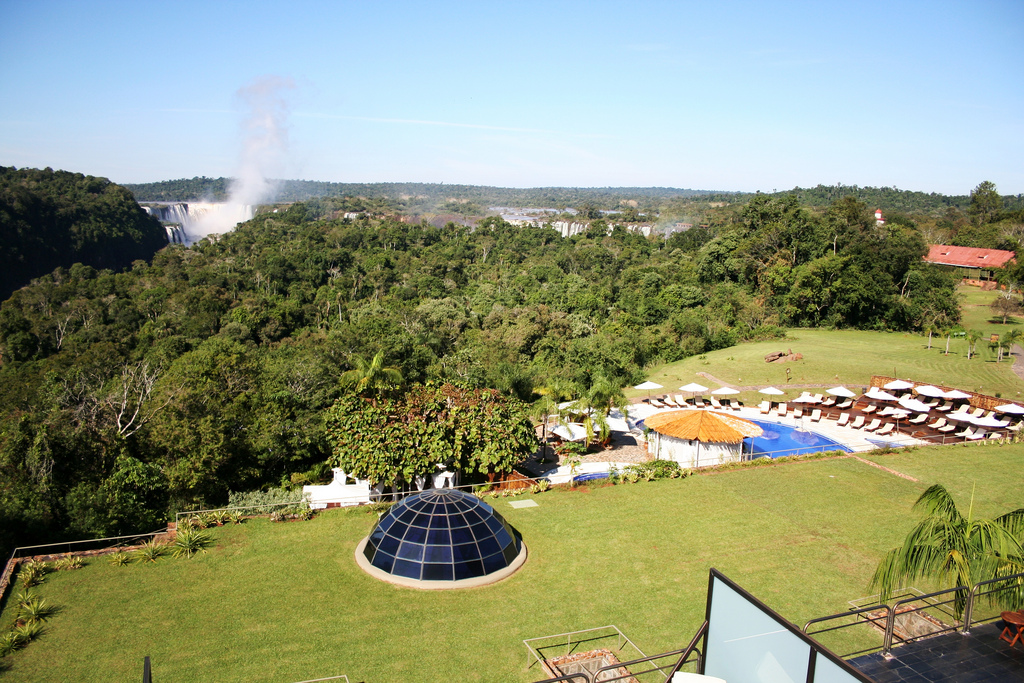 With superb views of the Iguazu Falls, the Sheraton Iguazu is all about location. The hotel is even located inside the Iguazu National Park, and guests have witnessed monkeys and toucans on the hotel grounds.
Premier Suite with Falls View: $550 per night
Image credit: Flickr user scrambldmeggs
Many Glacier Hotel – Glacier National Park, Montana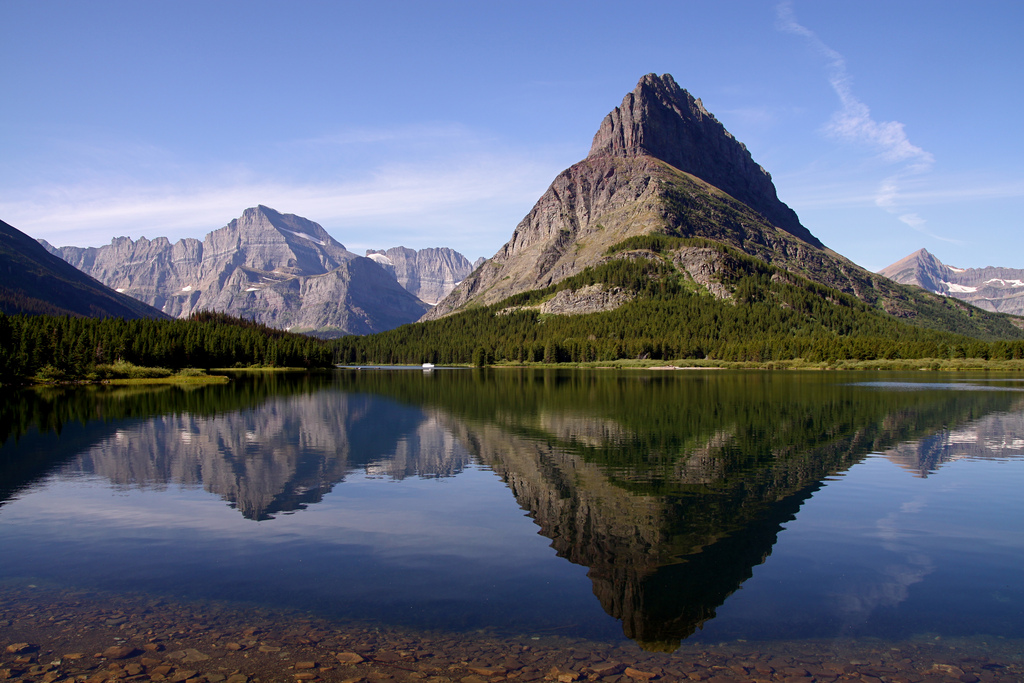 That's the lakeside view from the Many Glacier Hotel in northern Montana. The wrap-around balcony gives guests these unbelievable views of Swiftcurrent Lake, and what's more romantic than being secluded in the Big Sky wilderness? What's even better is that this is the lowest-priced hotel on the list.
Lakeside Room with Balcony: $190 per night
Image credit: Flickr user kbovard
Hotel Punta Tragara – Capri, Italy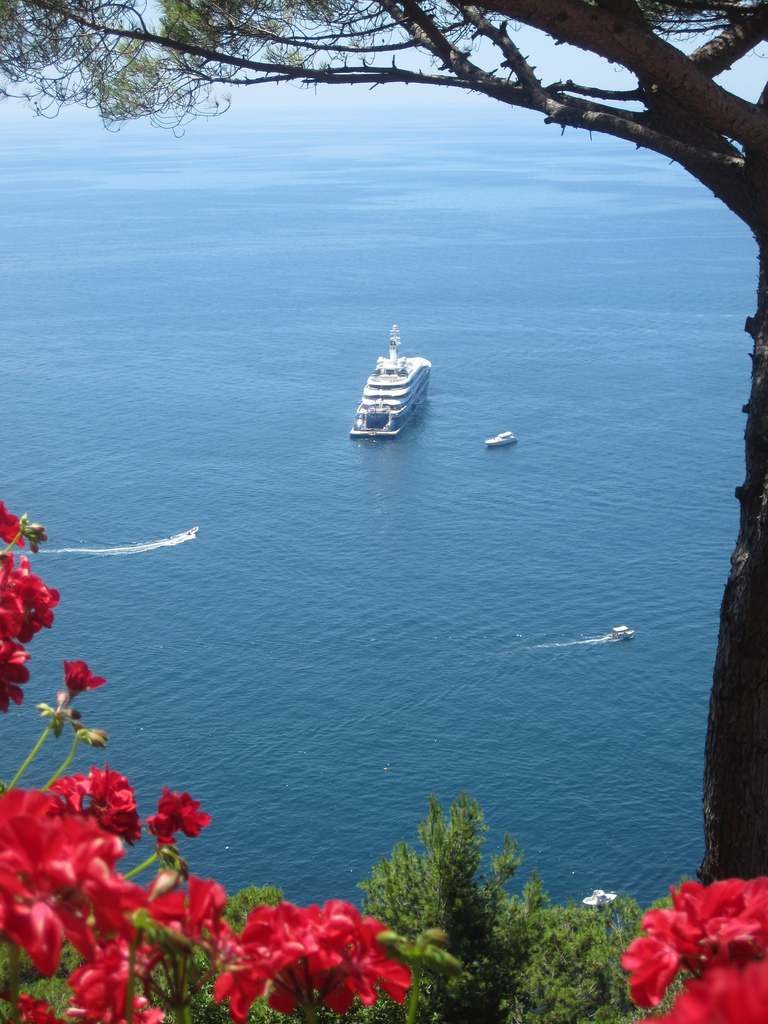 The Hotel Punta Tragara offers spectacular views from every room and balcony, meaning you and your loved one will enjoy amazing sunsets over the Mediterranean Sea on the island of Capri.
Penthouse: $3,275 per night
Image credit: Flickr user ehpien
One and Only Ocean Club – Bahamas
Well, you already know the view from the Bahamas is going to be astonishing. Add in the white sand beach and activities like sailing and snorkeling, and you've got one dreamy getaway.
Beach front suite: Around $3,000 per night
Image credit: Flickr user chrisheuer
Hotel Concorde La Fayette – Paris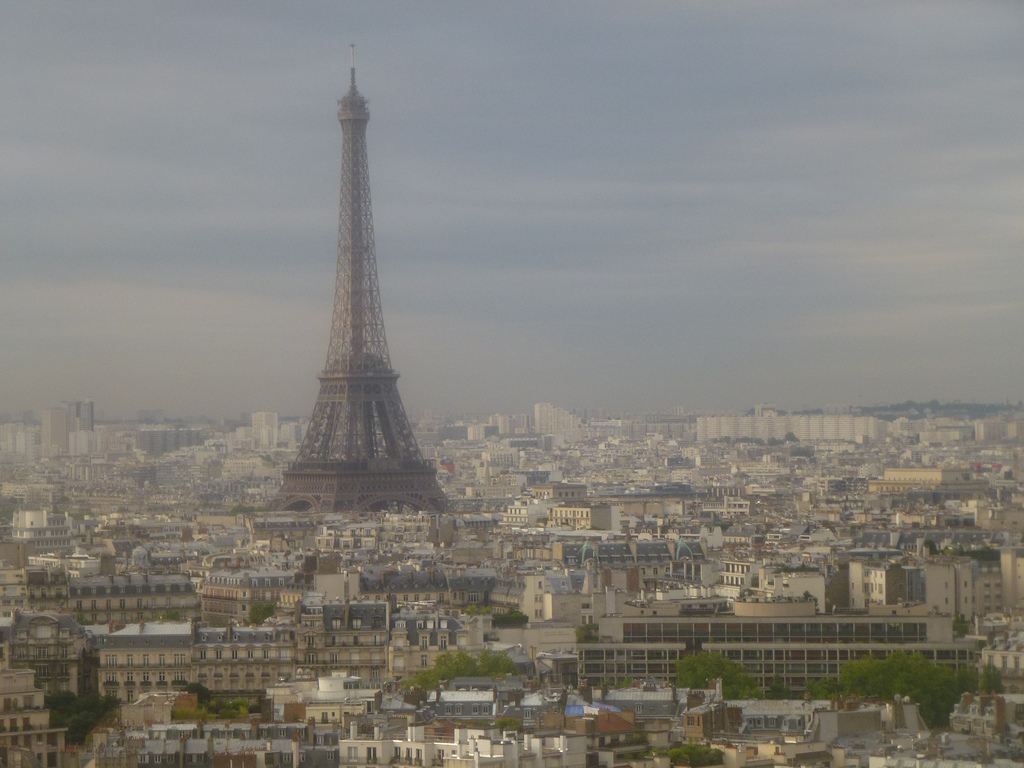 Do I really need to explain this? The view of the Eiffel Tower really says it all.
Junior suite: $488 per night
Image credit: Flickr user garybembridge
Little Palm Island Resort & Spa – Florida Keys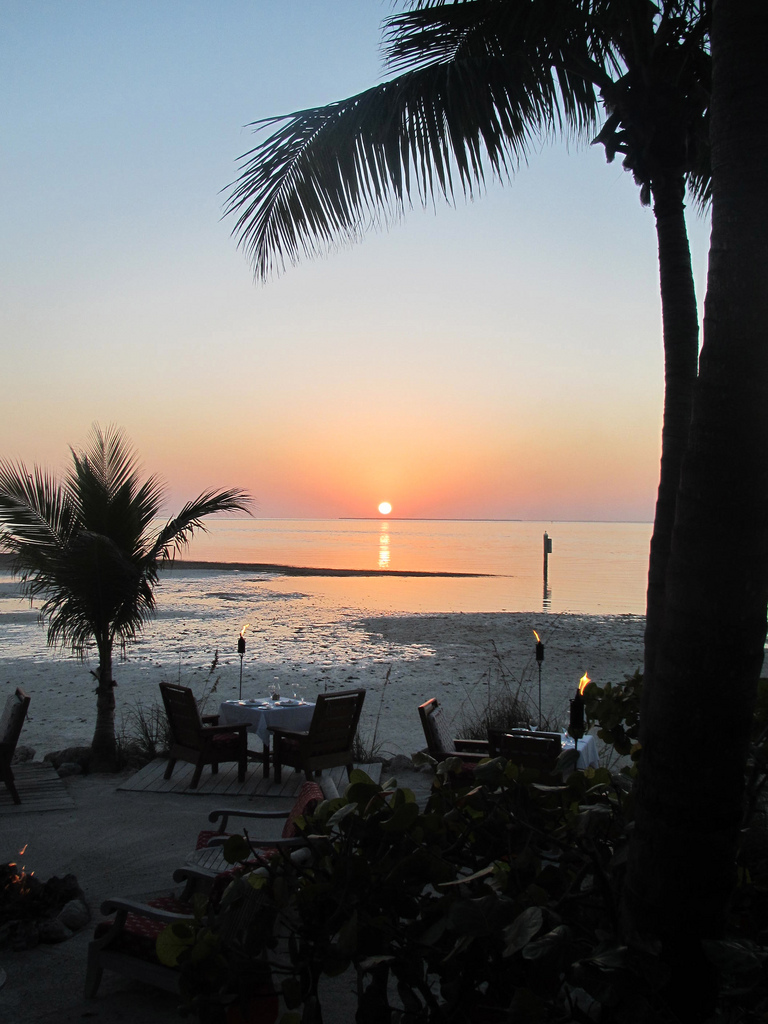 No telephones, no televisions and no guests under the age of 16 – plus, you're on a private island. This is definitely one of the most romantic views of paradise you'll find.
Island Grand Suite: starts at $1,890 per night
Image credit: Flickr user cdorobek
Park Hyatt Tokyo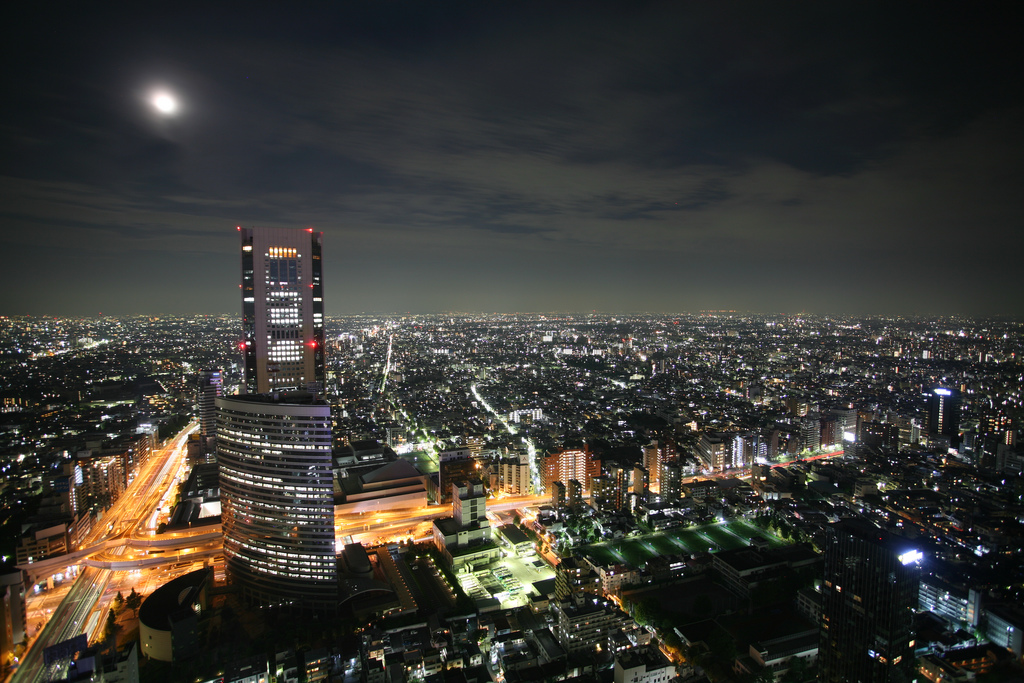 The view from the Park Hyatt Tokyo is striking. The cityscape of Tokyo combined with the Kanto Plain and Mount Fuji means you might be staying in your hotel room for quite a while.
Daily rate: $577 per night
Image credit: Flickr user s.yume
Mandarin Oriental Hotel – New York City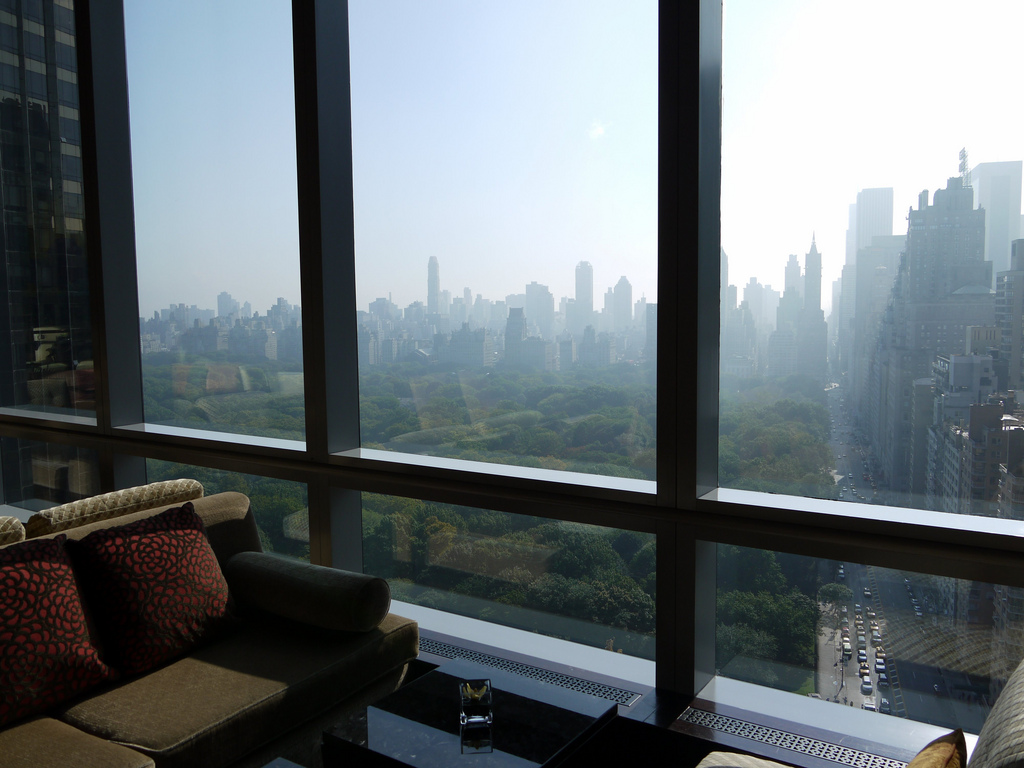 If you find the city view in Tokyo breathtaking, you and your significant other will likely feel the same way about the view from the Mandarin Oriental Hotel. Look over Central Park and take in the Manhattan skyline at this five-Star palace.
Premier Central Park view suite: $1,695 per night
Image credit: Flickr user proforged
Image credits: All images used under the Creative Commons license.
This post was written by Bryden McGrath, a freelance journalist and photographer, social media intern, and recent college graduate from Seattle.