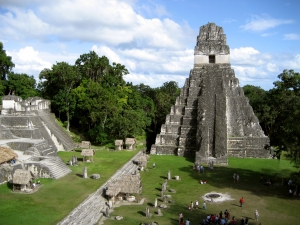 The crowds of the cities, congestion of the highways, and lines at airports and hotels can make travel downright miserable. It is not uncommon to find someone who says they are happier just taking a couple of days off from work and staying home. Yet, travel deals are cropping up that make it easier than ever to explore another part of the world. Vast tracts of nature still abound and environmental sustainability is the focus of many hotels and resorts in remote parts of the globe. Central and South America as well as Southeast Asia, Africa, and the isolated Galapagos Islands in the Pacific are just a few such places.
South America has a wide range of climates, but the mountain vistas ofArgentinaandChileare some of the most spectacular in the world. There are big cities not far away from vast expanses of nature, such asBuenos AiresandSantiago, and you can certainly start out at one of these places. Treks out to the rugged terrain on a four-wheel drive or on horseback begin not far away. You can explore huge national parks or sip your way throughArgentina's wine country. This is a well-rounded trip because it is possible to get lost in the wonders of nature, and experience cosmopolitan cultures whenever you desire to get back to civilization.
On a trip to Belizeand Guatemala, there are dense rainforests to explore. The beaches are spectacular as well, so after hiking the jungle you can relax on white sand beaches and even explore the immense coral reefs aroundBelize. A vacation package can include small hotels in different spots, to which you can travel to in small planes and all-terrain vehicles. It is also easy to get immersed in the local culture, explore the ruins of Mayan civilization, and just slow the pace a bit and catch up on relaxation.
Indiais also a top destination for an eco tour. It's a large country and it would take a long time to explore all of it, though there are more than enough natural wonders, historical sites, and cultural elements to be seen. Safaris offer up close sights of tigers and elephants in their natural surroundings, and long rivers provide slow-paced journeys. In between, you can explore dense, modern cities likeDelhiand Mumbai and, on a tour, the lodging can range from modern hotels to small guesthouses. Dense crowds and environmental concerns have been seen inIndia, so it is one of the best places to take an environmentally sustainable trip. Preserving the environment has become one of the country's top priorities.
If cities and civilization are far from your mind, an eco tour to theGalapagos Islandswill keep the sight of big crowds away from your thoughts. The Galapagos are all nature, and have been the subject of various scientific studies, including those of Charles Darwin himself. You can visit 13 islands with plant life that is seen nowhere else, and landscapes that have been uniquely created by the volcanoes that constructed the islands. Cruise on small ships, take a walking trip through the wilderness, and stay at small, eco-friendly lodging right on the islands. Here, you know the lodging and transportation are built to protect the local ecology. TheGalapagos Islandsare one of the most protected areas in the world.
A fifth destination for an eco tour isTanzania. The natural wonders ofAfricarank among the top unspoiled areas in the world. This is a place for adventures like climbing up Kilimanjaro or hiking the hills above theGreat Rift Valley. You can also witness wildlife conservation at its best at Serengeti andLakeManyara. It is also possible to observe wildebeest migrations, and see plant and bird life that can't be seen anywhere else.
Vacation packages for eco tours abound, and all of your lodging, transportation, and food needs are included. At any of these top locations, you'll feel like the rest of the world is a universe away. Who doesn't need to slow down the pace in the most natural surroundings there are?
Kara Taylor is a freelance writer and has been published on several topics including eco tours.