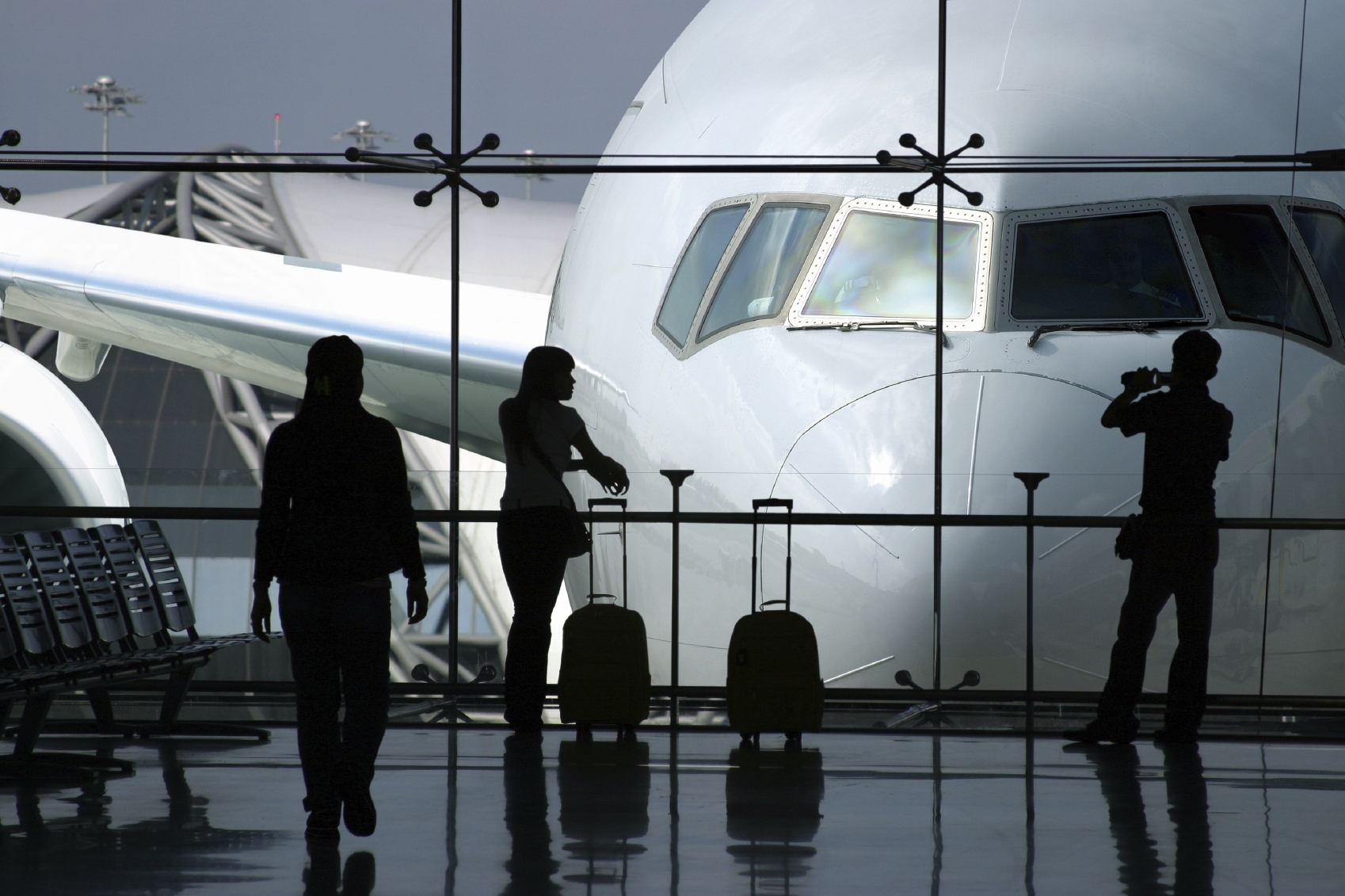 If you thought domestic air travel was a pain in the neck, just wait until you plan a trip to an international destination. Not only do you have to show up at the airport an hour earlier and likely undergo more intensive bag searches and screening procedures (complete with long lines), but then there are plenty of additional challenges and potential threats to deal with. So if you're putting together an overseas excursion and you want to be prepared for anything you might face at the airport, here are a few tips to help ensure smooth sailing, so to speak.
Keep your passport handy, but hidden. International travel requires you to have a passport and if you lose it you'll have no small amount of difficulty obtaining a new one and getting back to your home country. While you'll need to have it handy when you're going through the airport so you can flash it for check-in, security screenings, and perhaps even passage through the gate and onto the airplane, you don't want to leave it sticking out of your pocket where it might accidentally fall out (or intentionally get stolen). A money belt is one option, although it's not exactly easy access. But a better choice may be to wear a jacket that has an inside pocket. Just don't take it off with your passport inside.
Don't let your baggage out of your sight. Chances are that you'll never be targeted for transporting illegal substances in your luggage. But it's not entirely outside the realm of possibility, especially if you're visiting a country that earns a lot of money through drug smuggling. Your best option is to keep your bags in your possession and in plain sight at all times. And if you wind up distracted by an oddball interaction with a stranger, consider popping into the nearest bathroom to give your bag a once-over before you go through security or get on the plane.
Know the rules before you travel. You are probably well aware of TSA regulations (3-ounce bottles of liquid and the like). But it's not a bad idea to familiarize yourself with international travel standards before you fly into the great blue yonder.
Get your C and zees. The recycled air in airports and on planes ensures that germs spread like wildfire, which is perhaps why so many people get sick when they travel. And if you've got long layovers and longer flights ahead of you on your international adventure, you need to give your immune system the best chance of fighting off viruses. Read More Here for some efficient products that can help boost and strengthen your immune system. Also, down that extra dose of vitamin C to boost your immunity and make sure to get plenty of rest before you travel. A sleep deficit can lower your ability to fight off infection.
Exchange money ahead of time. If you're visiting another country you won't have to worry about the cost of airport parking, but you might need some cash for a cab, and the chances that they'll accept currency other than their own is slim. While many taxis now come with card readers you can't rely on this, and what if you want some food in the airport, or a drink from the vending machine? The point is that it's not a bad idea to make sure that you have the correct currency for any international airport you might find yourself visiting. You'll be particularly happy to have it should your flight get delayed, leaving you stuck for longer than anticipated. If you don't mind spending a little more, you can book a Limousine Rental service for a more relaxing and comfortable trip to airport.