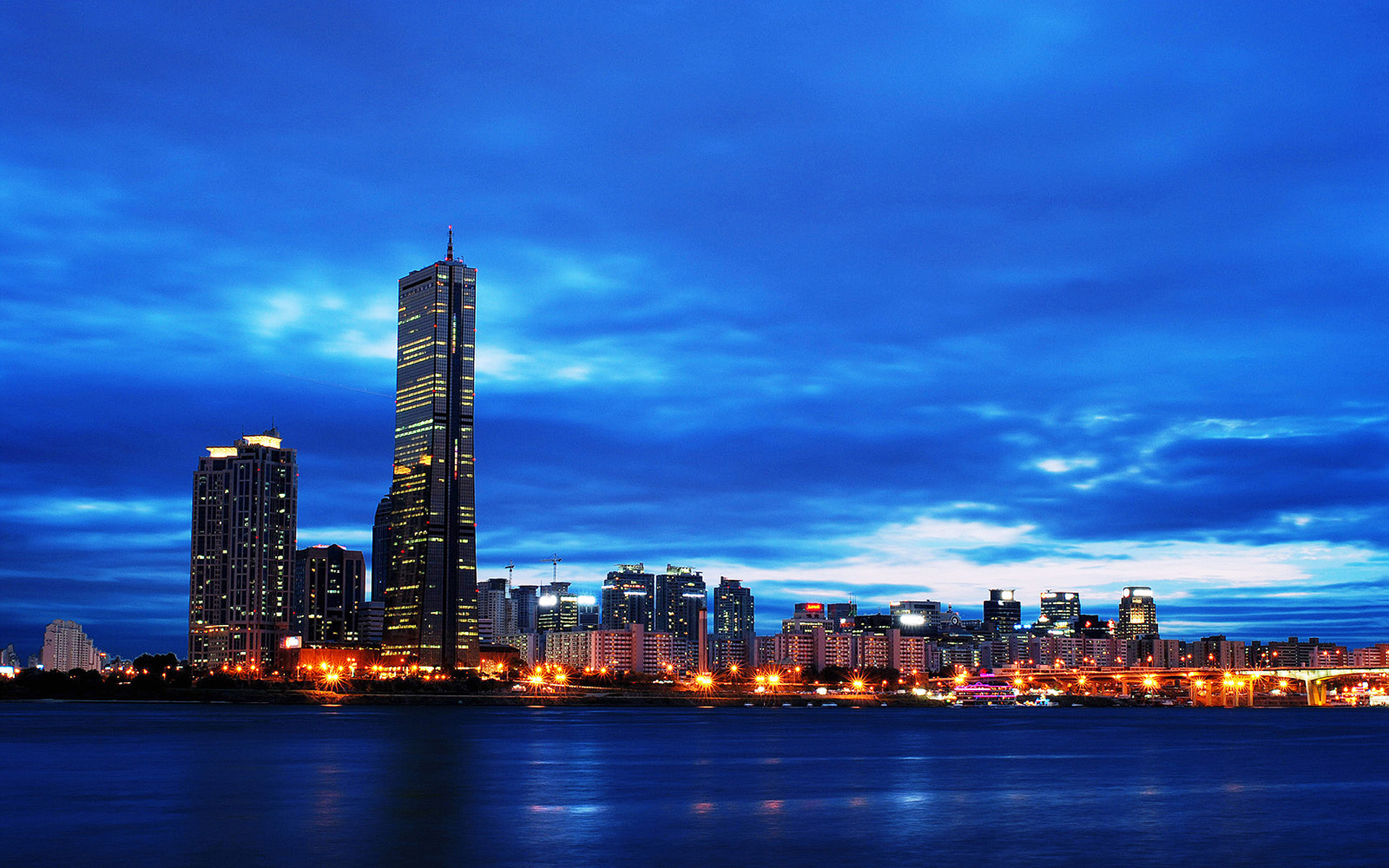 South Korea has a lot to offer international travelers, from the requisite tourist spots such as folk museums and palaces to popular vacation destinations. These are the top 7 places you should visit when you travel to South Korea.
1) Namdaemun Market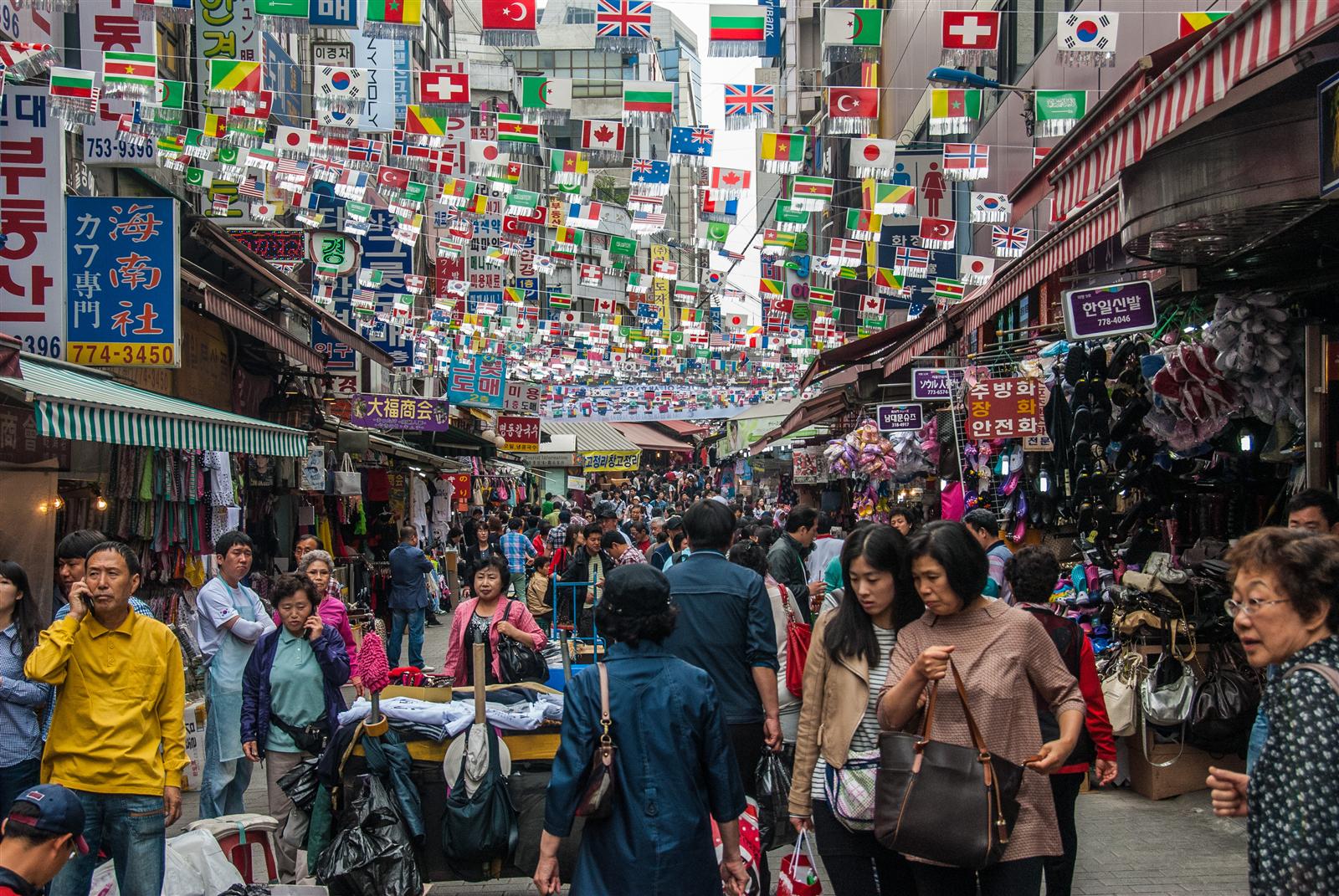 Namdaemun Market is located near the downtown area of its namesake city. It is currently one of South Korea's biggest wholesale markets. Taking up an area of over 10 acres, it has over 1,000 stalls, street vendors and retailers. There are also several popular department stores within the vicinity of the market. In Namdaemun Market, you can buy items ranging from clothing, food, fabrics, and silverware to children's toys and plant life. There is also an underground arcade under the main street to the north.
2) Haeinsa Temple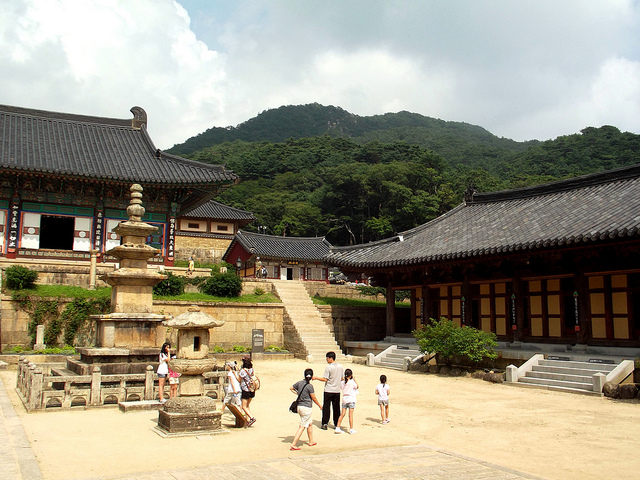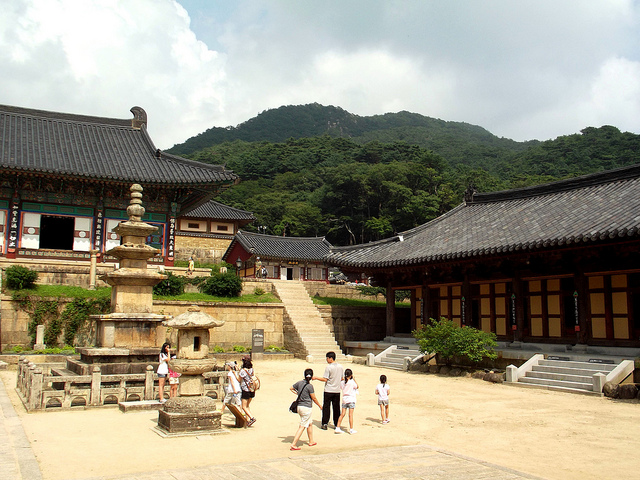 Located on Mount Kaya, this historic temple houses the Tripitaka Koreana, a famous and comprehensive collection of ancient Buddhist texts. Between the years 1237 and 1248, these famous texts were engraved on 80,000 woodblocks. An additional reason why one should see these texts in person is that they are often lauded as exemplary pieces of art.
3) Gyeongju Bulguksa Temple
Located on Mt. Tohamsan in Gyeongju National Park, the Bulguksa temple is a prime example of the high level of architectural beauty and artistry that South Korea had to offer in the 13th century. Orders to start building the temple were made during the reign of King Gyeongdeok of Silla. Even though most of the buildings were destroyed in a fire in 1593, some buildings, including the Geungnakjeon Hall, Jahamun Gate, and Beomyeongru Pavilion managed to survive the blaze. When an excavation was done on the historical site in the late 60s and early seventies, there was enough of the temple preserved to restore it to its former glory.
4) Korean Folk Village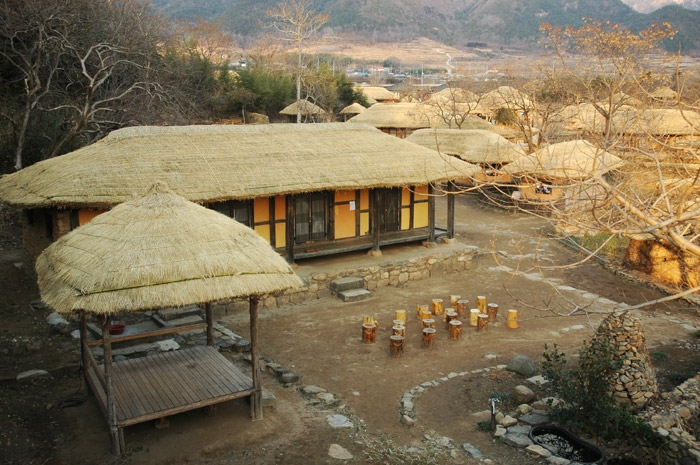 Occupying an area of over 200 acres, the Korean Folk Museum is a popular tourist attraction in Yongin-si, Gyeonggi Province. In the Korean Folk Museum, you can see over more than 250 traditional homes from the Joseon Dynasty. Even though the homes are reproduced, they provide an accurate view of life during that time. This attraction offers a great sociological history lesson as buildings from all types of social classes and geographical regions are represented.
In the Korean Folk Village, you can also find traditional restaurants, markets and vendors representing all of the traditional crafts such as work in metal, wood and even musical instrument construction. As a tourist, you can also visit the Folk Village's Folk Art Museum, see dance performances from the era and even have fun in their amusement park.
5) Gyeongbokgung Palace
The Gyeongbokgung Palace was constructed in the late 14th century on the orders of King Taejo, the first king of the Joseon Dynasty. This particular palace houses two museums: South Korea's National Folk Museum and its National Palace Museum. Some say that the Gyeongbokung Palace is the most visually striking of its four sister palaces, it's the main building and the largest. The Royal Palace and its sister palaces are all located in Northern Seoul, the capital of the country. In the palace's heyday, the complex was comprised of over 300 buildings and 5,800 rooms.
However, most of these buildings were destroyed when Japan occupied Korea from 1910 to the midpoint of the twentieth century. The South Korean government has been rebuilding the structures that were destroyed since the late 80s. It's easy to find cheap hotels in Seoul around the Gyeongbokgung Palace if you are going to be visiting for more than a day.
6) DMZ (Demilitarized Zone)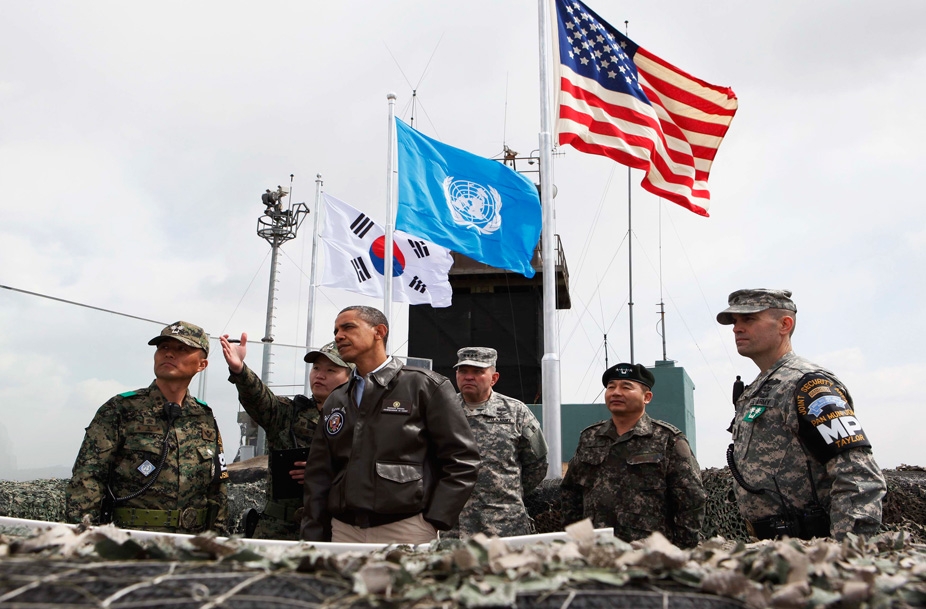 The ironically named area is one of the more interesting places to visit in South Korea as this is the closest most outsiders will get to North Korea. The heavily guarded border highlights the division of South Korea as a spiritual country that is nevertheless required to maintain a heavy military presence in this area. Outside of military interests, the DMZ is also known for the vast wildlife in its field.
7) Jeju Island
Jeju Island is a very popular vacation spot for South Koreans, often serving as a tried and true honeymoon destination for newlyweds. One of the reasons is the similarity to the volcanic rock, warm climate and the frequent rain of the U.S Hawaiian islands. There's also a lot for the international traveler to take in: sunrises and sunsets on the ocean, majestic waterfalls, horseback riding and gorgeous beaches.
If you decide to travel to South Korea, you should be able to find tourist attractions to suit any tastes. Whether you're a world news junkie who wants to see a constant news presence (somewhat) up close or a craft enthusiast who wants to bring home mementos from their travels, you should have no problem finding what you're looking for in this welcoming country.
Image courtesy of anankkml/FreeDigitalPhotos.net
Author Bio – This article has been written by Dillon Michaelson who works for InsanelyCheapFlights.com. They focus on finding cheap airfare to anywhere in the world as well as cheap airline tickets which you may not find on any other travel site.