When you think 'Orlando' what immediately comes to mind? Is it visions of Cinderella's castle? Mickey Mouse? If so, you're like the rest of the world's population: Orlando means Disney World. What about the rest of Orlando: surely there must be other things to do in the great city, home to the happiest place on Earth. With the almost constant sunshine, outdoor activities abound, but, for the less adventurous, there are indoor activities to participate in as well.
If botany is your thing, or you just have a green thumb, head to one of the spectacular gardens in Orlando. The University of Central Florida's Arboretum and the Henry P. Leu Gardens are known for their magnificent displays and you can very easily spend a whole day in either. The World of Orchids is an indoor rainforest with waterfalls and parrots that will chatter to you as you walk by and Discovery Cove offers beach lovers a true paradise with over 30-acres of sand and surf.
Many people may find themselves surprised at the number of impressive art collections housed in the city's many museums. The Orlando Museum houses a permanent collection and also rotates pieces from modern American artists into their exhibits. The Charles Hosmer Morse Museum of Art houses the world's largest and most complete collection of Louis Comfort Tiffany's works including lamps, pottery, paintings and jewelry. The chapel interior that Morse Tiffany designed in 1893 for the World's Exhibition in Chicago is also on display.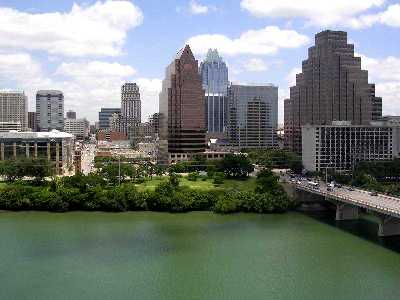 Even though there are plenty of other things to do in Orlando, the big draw to the city are the major theme parks and with good reason: they're a blast! While just about every state has some type of amusement or theme park, nowhere else will you find so many in one concentrated area. In Orlando, you have your choice of Walt Disney World, Universal Orlando Resort, SeaWorld Adventure Park Orlando and Animal Kingdom. If you have to choose only one, the obvious choice is Walt Disney World but if you can add the others into your itinerary, definitely do!
If you want to avoid the huge crowds at the major theme parks, try one of the smaller parks. Gatorland and Holyland are both great educational experiences. Gatorland is home to several species of reptile and Holyland is a religious themed park designed off of the holy city of Jerusalem. If animals are your thing, take a trip to Forever Florida, home to almost 200 species of bird and a multitude of other wildlife. Orlando truly does offer something for everyone!
To get around Orlando, you'll need a rental car providing that you haven't driven to Florida in your own vehicle. Be sure to book your cheap rental car before arriving in Orlando to assure you get the best rate. There are several rental agencies around the airport for you to choose from.
There is such a diversity of activity in Orlando that everyone is guaranteed to have a great vacation. From museums to them parks to zoos and safaris, you'll not be bored on your vacation to this urban metropolis.
Check Great Travel blog