Okay, so you've arrived in Germany for business and your days are jam-packed with meetings, conferences and whizzing here and there to see contacts. However, the good news is there is so much to do and see in Germany that you don't need a great deal of time to be able to enjoy your downtime.
With a bit of luck and good time management you should find ample time to relax and jazz up your work days with a spot of sightseeing, soaking up of the local culture and exploration of the main attractions.
Germany is among the most popular destinations for business travellers because of its emphasis on quality service, technology and infrastructure combined with reasonable prices and ample accommodation and meeting venues. Plus, there are excellent roads and public transport links for getting around your German city quickly and easily – ideal if you're short on leisure time.
From historic buildings to inspiring museums, local markets to lavish restaurants, concerts to music festivals, Germany offers business travellers plenty of incentives to switch off that BlackBerry, close down the laptop and slip into a pair of comfortable shoes, when the evenings roll around or gaps appear in between meetings.
By adopting your seasoned approach together with knowledge of where you can organise events and last-minute meeting rooms in Germany, you may even be able to free up extra time during the day for non-work activities.
As a business traveller, you're likely to find yourself in one of the main cities for commerce – Frankfurt, Munich, Berlin or Hamburg. So without even looking for specific sights to see, just by strolling from your hotel or apartment, you'll find eateries, bars and ample places to explore.
In Frankfurt, the Sachsenhausen part of the city has some quaint old cider bars as well as lovely riverbank walks to be enjoyed. Of course, if it's beer you're after, you could visit the Hofbräuhaus in Munich, the world's most famous beer hall, or if you're in Germany in October, be sure to go to Oktoberfest. This annual fair serves up traditional food like Würstl, sauerkraut and Pretzel as well as Oktoberfest Beer, beer brewed within Munich.
For flying visits on business trips to Germany or for football enthusiasts, you could go and see a Bundesliga match one evening and soak up the atmosphere.
Culture wise, why not make a start by tackling the 4,000 or so museums in Germany.
Berlin's Museum Island is located in the middle of the Spree and, as you may have guessed, is littered with museums. You'll be spoilt for choice on this island, and if archaeology is your thing make sure you don't miss out Pergamonmuseum. In Munich, the Deutsches Museum is a must for science and technology fans; and in Frankfurt there's the Städel Institute of Art in the heart of the city's museum mile with almost 3,000 paintings to behold.
For a spot of history, you're also spoilt for choice in Germany. There is the Cathedral in Cologne, a magnificent building that took an incredible 600 years to construct and is the third tallest cathedral in the world. In Cologne, the cathedral was the only building that survived the bombings during the Second World War. In Dresden, the Dresden Frauenkirche (Church of Our Lady) is worth seeing because of its story to tell – destroyed in the war, the rubble was left untouched for 40 years to symbolise war's power to devastate, the church was restored between 1994 and 2005, almost entirely funded by private donations.
The Brandenburg Gate in Berlin also demands admiration if you find yourself in the city, as it has become the symbol of Germany's reunification since the fall of the wall in 1989.
Of course, you could always go wild during your time in Germany. Berlin's Zoologischer Garten and Aquarium in the Tiergarten is the oldest zoo in Germany and rated as the most popular in Europe.
The more adventurous business travellers or those with a day to spare might enjoy the scenic delights of Germany. The Romantic Road is one of the most famous scenic routes, with stop-off points in Munich and Frankfurt. Take in historic cities and three medieval walled towns, and end with the Neuschwanstein in Bavaria, the most famous castle in the world. Said to have been the inspiration behind Walt Disney's Sleeping Beauty, peek inside the castle and let your imagination run free with such enchantments as the crown-shaped chandelier in the Throne Room.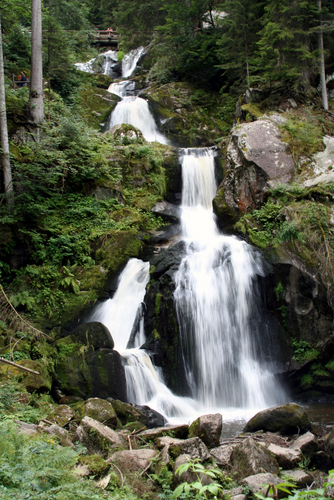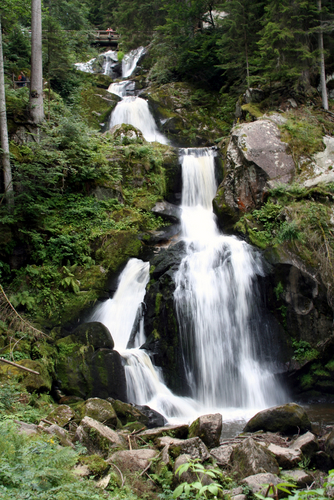 If islands float your boat, you could enjoy a boat trip to Helgoland, an island in the Wadden Sea. Travel up the Elbe in Hamburg and enjoy major landmarks along the way before embarking for shopping and lunch – but be warned, the trip takes the best part of 4 hours each way so this is not one to do if you're rushing back for an organised meeting or conference. As an alternative, for a quick energy kick, you could try Hamburg's urban beach on the Elbchaussee, along the riverbank. Popular with families and business travellers alike, this beach may not be traditional, with non-native sand and an industrial dock view, but it's a good place to stretch, clear your head of corporate spiel and unwind at lunch time or early evening on a sunny day.
When you find yourself longing for fresh air and a chance to stretch your legs after a particularly long meeting, the Black Forest in south-west Germany is also a highlight. With hills, valleys, forests and buckets of clean air, after you've walked or driven around you'll definitely be ready for a big slice of Black Forest Cake too.
Alternatively, if you're an adrenalin junkie, there's always the Nürburgring. Take a tour, drive on the track, and admire the cars and history of the place. And if you prefer to drive with more of a purpose, another scenic route is the German Wine Road, a 50-mile route that begins in the south-west of Germany. Along the way you can taste wine, visit wine shops and partake in wine festivals. The world's largest wine festival, the Wurstmarkt, is on this trail in September in the town of Bad Dürkheim.
Business travel is a natural part of many jobs. And if you're sent to Germany for work, make sure you free up some you-time to soak up the parts of the particular city you're staying in or further afield that appeal to you.
About the author:
Oliver Wright is a freelance journalist and travel writer. Over his writing career he has written articles about travelling around the world, for both business and pleasure.